Construction Mortgage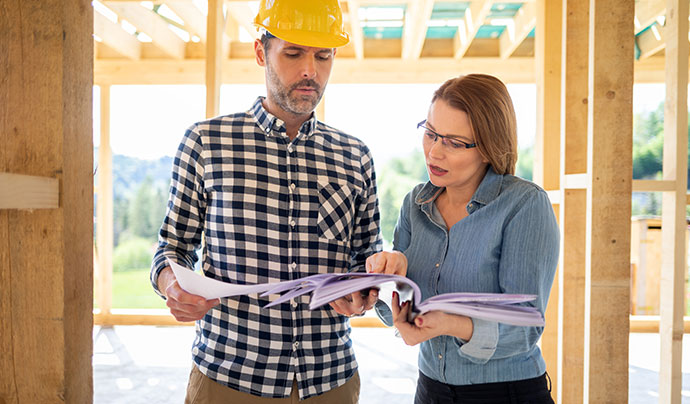 Planning to build your dream home? Yes! Great, this is where we are for you. Many home buyers today prefer building their own houses over buying an existing house. Today, homebuyers prefer building their own customized houses from scratch that suit their unique needs. Building your own house is great, but it comes at a cost.
The stages of the construction are defined prior to mortgage approval and the mortgage amount is disbursed as per the stages defined in the mortgage terms. You need to complete the levels of completion to be qualified for the next level of loan disbursement.
A construction mortgage allows you to draw down on the full amount of the mortgage at predetermined stages of the home construction. Construction mortgages are given on a progress advance basis. We assist you with the financing from the first step i.e. land purchase to completion of the project.